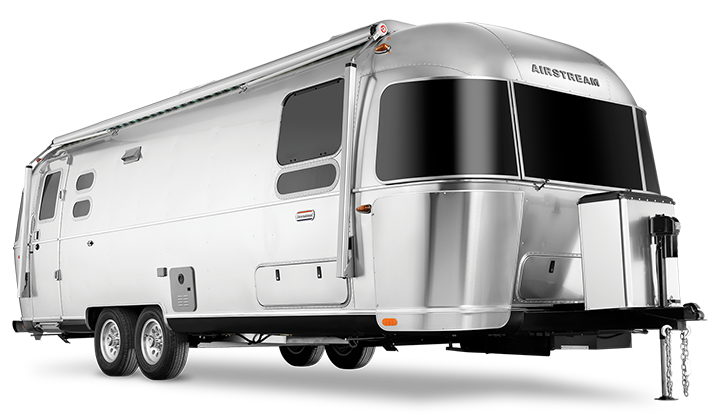 Airstream International
---
With easy, peaceful style and thoughtful design, the International Travel Trailer earns its name everywhere you look. Ready to excite as well as soothe, it's all about a fine balance that makes for the perfect adventure. That's what the International is here for – a silver sanctuary to help you get back to what really matters. Each floor plan is designed with function, durability, and comfort in mind, from the light, reflective wood finishes, to the mood-setting dimmable lights and waterfront-inspired accents.
Airstream International Specifications
Performance
---
You'll feel the peaceful style and design the moment you enter.
For those who long to set out on the open road with nothing but a map, yet also yearn for a quiet sanctuary in which to savor a sense of peace, Airstream's International is the travel trailer you've been seeking.
Safety
---
The Airstream International has decades of performance in its history. Throughout the years, the International has become safer and even more comfortable than years past. There are over 15 floor plans to choose from, all of which will have you feeling comfortable even on the coldest nights.
International
THE LISTED ITEMS ARE STANDARD ON THIS MODEL AT NO EXTRA CHARGE UNLESS REPLACED BY OPTIONAL EQUIPMENT.
Prices and Specs Subject to Change Canadian Specs May Differ From U.S.
Airstream International Walkthrough Video