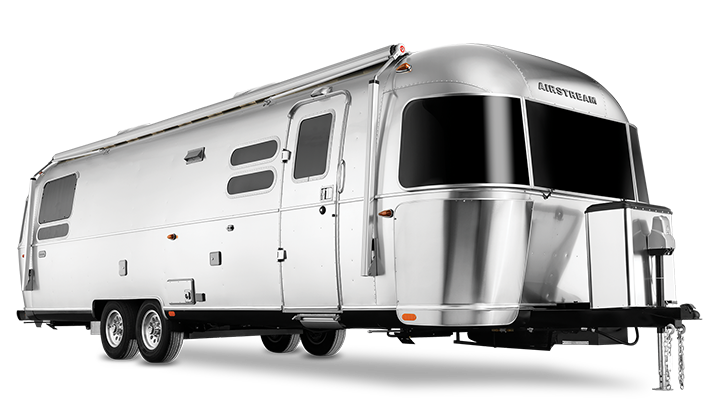 Airstream Globetrotter
---
The Globetrotter is a modern design enthusiast's dream. With its sleek, clean lines, elegant features, and international touches, it surrounds you in a style that feels like it was made for you, elevating each and every adventure you set out on. A concept born in the UK and influenced by design from all across Europe, the Globetrotter's interior is a thing of beauty. The crisp, clean lines, smart compositional elements, and lustrous aluminum walls work in perfect harmony with the iconic Airstream profile.
Airstream Globetrotter Specifications
Performance
---
The Globetrotter interior space is filled with soft curves, clean lines, and symmetry, offering an uncluttered look that celebrates simplicity and order. The result feels as refreshing and comfortable as it does cosmopolitan
Safety
---
The Airstream Globetrotter is designed to keep you warm in the harshest environments. This travel trailer is intended for world travlers who desire comfort no matter where they go.
Globetrotter Specs
THE LISTED ITEMS ARE STANDARD ON THIS MODEL AT NO EXTRA CHARGE UNLESS REPLACED BY OPTIONAL EQUIPMENT.
Specifications are subject to change without notification.
Airstream Globetrotter Walkthrough Video